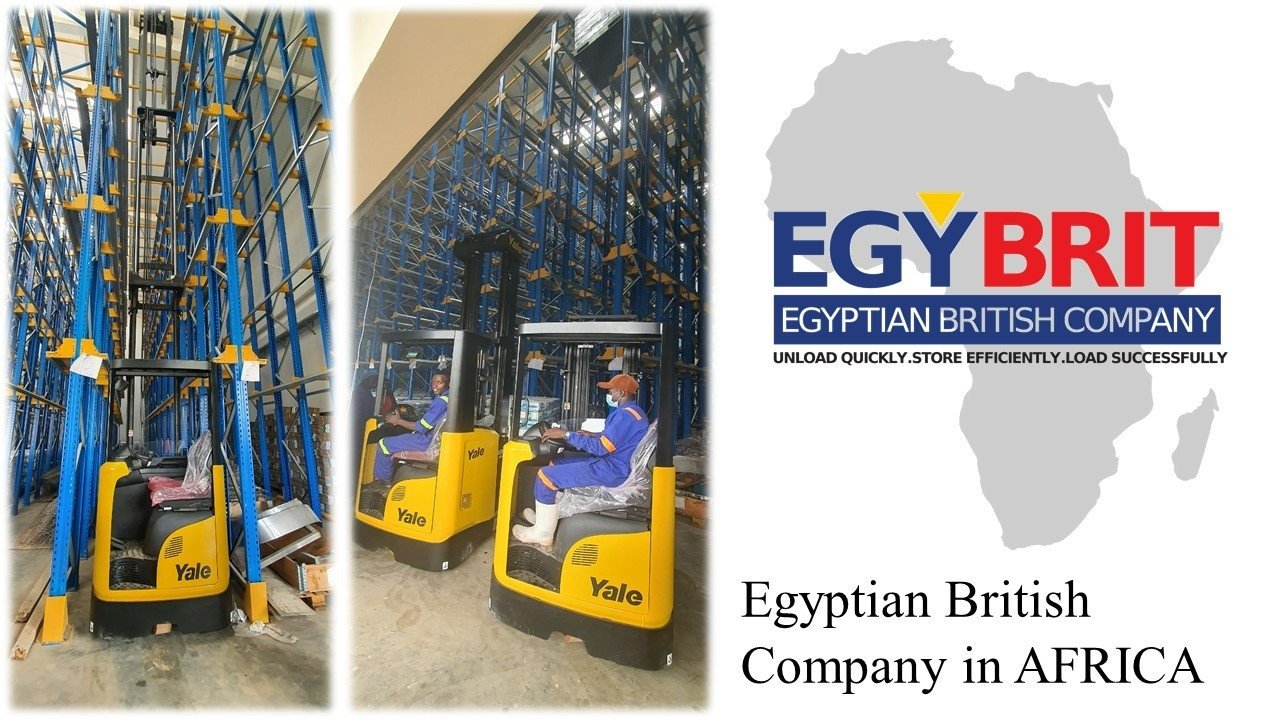 Material handling manufacturers refers to the movement, storage, protection, and control of materials and products throughout the process of manufacturing, distribution, consumption and disposal. It involves planning, management and movement of supplies or finished goods from one stage of production to another. Effective material handling is essential for the smooth functioning of any business.
Material handling equipment such as forklifts, conveyor systems, cranes, shelving and racking are required at various stages – from receiving and storing raw materials to assembly, packaging and shipping of finished goods. Proper material handling allows businesses to maximize productivity, cut costs and improve operations efficiency.
Material handling equipment plays a vital role in modern manufacturing and logistics operations. With the help of forklifts, conveyors and automated guided vehicles (AGVs), businesses can streamline processes, reduce manual labor and cut transportation time and costs. Here are some key benefits of using material handling equipment:
Increased productivity – Automated equipment move materials faster and more consistently compared to manual handling.
Reduced labor costs – Material handling equipment require less manpower to operate and maintain.
Safety of workers – Risk of injuries from lifting/carrying heavy loads is minimized.
Space utilization – Equipment like conveyors and shelving optimize floor space usage.
Lower operating costs – Efficient movement of goods saves time and transportation expenses.
Tracking and inventory management – Integration with warehouse management systems provides real-time visibility.
Top Material Handling Manufacturers:
As the importance of material handling grows, many manufacturing companies have emerged as leaders in designing, building, and integrating material handling systems. Here are some of the top material-handling equipment manufacturers globally:
Toyota Industries Corporation:
Headquartered in Japan, Toyota Industries is one of the largest forklift manufacturers worldwide. Their product portfolio includes electric, engine-powered, and liquefied forklifts along with automated guided vehicles. The company also offers racking solutions, conveyors, and sortation systems
KION Group AG:
Formed from the merger of Demotic and Linde Material Handling, KION Group is a German material handling giant with a strong global presence. Their brands like Linde, Bali, and DEMAG supply counterbalance trucks, warehouse trucks, electric pallet trucks, and automated warehouse solutions.
Jung Heinrichs AG
A German manufacturer known for its range of industrial trucks, Jung Heinrichs designs robust forklifts, stackers, warehouse equipment and automated logistics systems. Their solutions are widely used by automotive, retail, and parcel delivery companies across the world.
Crown Equipment Corporation
One of the largest forklift brands in North America, Crown Equipment produces a variety of electric, gasoline, LP-gas, and diesel-powered equipment. Along with trucks and tractors, they offer fleet management software, robotics, and charging/Power Management solutions.
Hyster-Yale Materials Handling
Formed from the merger of Hyster and Yale, Hyster-Yale is a leading forklift brand headquartered in Ohio. Their extensive product catalog includes forklifts, order pickers, reach trucks, rough terrain forklifts, and warehouse automation equipment.
Komatsu Forklift U.S.A.
A subsidiary of Japanese construction machinery giant Komatsu, Komatsu Forklift makes electric and gas-powered forklifts, order pickers and pallet stackers. Their automated solutions include AGV systems, automated guided carts and integrated warehouse management.
While Toyota Industries owns this brand, Toyota Forklift Corp. oversees the sales and marketing of Toyota forklifts in North America. Their range of IC counterbalance trucks, electric riders and stackers is known for high quality, productivity and reliability.
Material Handling in Key Industries
Material handling equipment plays an important role across various industrial sectors. Some industries that rely heavily on efficient material handling include:
Automotive
Car manufacturers use conveyors, AGVs, forklifts and automated guided carts extensively on their assembly lines to seamlessly transport components between workstations.
E-commerce and Retail warehousing
Fulfillment centers employ conveyors, sortation systems, tilt trucks and automated trucks to efficiently pick, pack and ship customer orders at high volumes
Importance of Material Handling Equipment:
To successfully execute material handling activities, companies rely heavily on specialized machinery and tools known as material handling equipment. This includes items like forklifts, conveyor systems, cranes, carts, shelving and racks. Without the right material handling equipment, it would be nearly impossible for facilities to facilitate high product volumes with minimal wasted time and effort. Common material handling equipment like forklifts transport pallets of goods vertically and horizontally within a warehouse or plant. Conveyor belts provide a continuous flow of materials from one workstation to another on a production line. Automated guided vehicles use lasers and sensors to autonomously transport parts without needing an onboard operator. Rotary material handling equipment like turntables easily rotate large containers and platforms to speed up order fulfillment.
Top Material Handling Manufacturers
As global demand for material handling equipment rises with increased e-commerce fulfillment and just-in-time manufacturing, leading manufacturers are innovating new automated solutions.
 Toyota Industries Corporation:
As the material handling division of the famous Toyota automobile company, Toyota Industries is highly respected for their quality, reliability and energy efficiency. Their Kalmar brand supplies reach stackers, empty container handlers and terminal tractors to ports. Toyota also produces electric forklifts, automated guided vehicles and automated storage and retrieval systems.
 KION Group AG
With the Linde, Bali and Still brands, KION Group has a diverse fleet of lift trucks including cushion tire forklifts, very narrow aisle trucks and high-capacity loaders. Their Demotic division provides automated guided vehicles, conveyor systems, sortation equipment and warehouse execution software. Headquartered in Germany, KION has a presence in over 100 countries.
 Hyster-Yale Materials Handling
As a subsidiary of Hyster-Yale Group, Hyster-Yale Materials Handling manufactures lift trucks under the Hyster and Yale brands with a focus on counterbalanced trucks. Their product lineup extends to automated guided vehicles, robotic pallet trucks and lift tables. With facilities across the Americas, Asia-Pacific and EMEA regions, Hyster-Yale targets global material handling needs.
 Komatsu Ltd.
While better known for their construction equipment, Komatsu's Intelligent Logistics Systems Division is a leader in automated guided vehicles, autonomous mobile robots and assembly line solutions. Through strategic partnerships with companies like Toyota, they provide integrated automated solutions tailored for the automotive, food & beverage and e-commerce industries.
The Future of Material Handling Manufacturing:
Going forward, companies are investing heavily in next-generation technologies like autonomous mobile robots, collaborative robots, automated guided carts, goods-to-person systems and automated micro-fulfillment centers. Artificial intelligence and machine learning will optimize material flow patterns based on predictive analytics. Battery and energy storage innovations will support longer runtimes for electric equipment. Industrial IoT connectivity between equipment, control systems and enterprise software will digitally transform material handling operations.
As e-commerce volumes explode and same-day delivery becomes the norm, innovative material handling manufacturers will play a vital role in enabling companies to scale distribution efficiently. Those that embrace automation, telemetry and predictive maintenance will gain competitive advantages in reliability, throughput and total cost of ownership that customers demand.
Conclusion
Material handling is essential for the smooth flow of goods throughout industrial and supply chain networks. Top manufacturers are engineering ever more sophisticated automated equipment and integrated solutions to address the complex logistical challenges of modern manufacturing and distribution facilities. Their innovative technologies will ultimately help businesses reduce costs, maximize uptime and optimize workflow processes to deliver products to market faster.