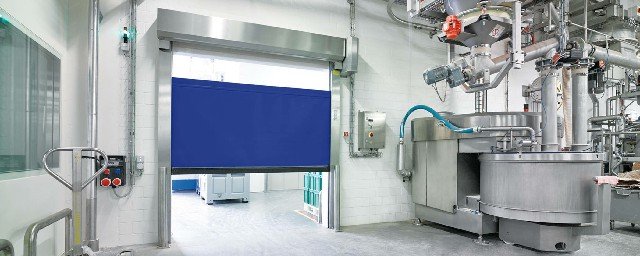 Importance of Steel doors, high speed doors, Rolling Shutters and fire doors.
Steel Doors: when you are specifically discussing a steel door's importance you are mainly addressing durability aspect, any facilities' main aim is to install a steel door that is of high durability and tolerance. Not only high durability however security and any aspect that protects a facility from external conditions such as, weather and theft aspects.
Each facility has its own site condition favoring a specific type of steel door that matches its Environmental conditions. There are various types of steel doors with different usage.
Rolling Shutters; Easy operations inside a facility, requiring less headroom. Rolling shutters offering more space for commercial Buildings, warehouses, agriculture and large Rolling shutters are applicable for industrial doors and disposal companies.
Fire Doors: Depending on the fire load, it's of huge importance to provide a reliable sliding fire door solution in a single and double leaf versions that comply the requirements for operation and risk for all areas.
High Speed doors: High speed doors are very useful for food industries and recycling facilities, they are favored to reduce noise and minimize pollution. In addition as any steal doors, high speed doors secures the facility and facilitates speedy operations. A high speed doors opens and closes in seconds while managing temperature heating and cooling the facility's environment.