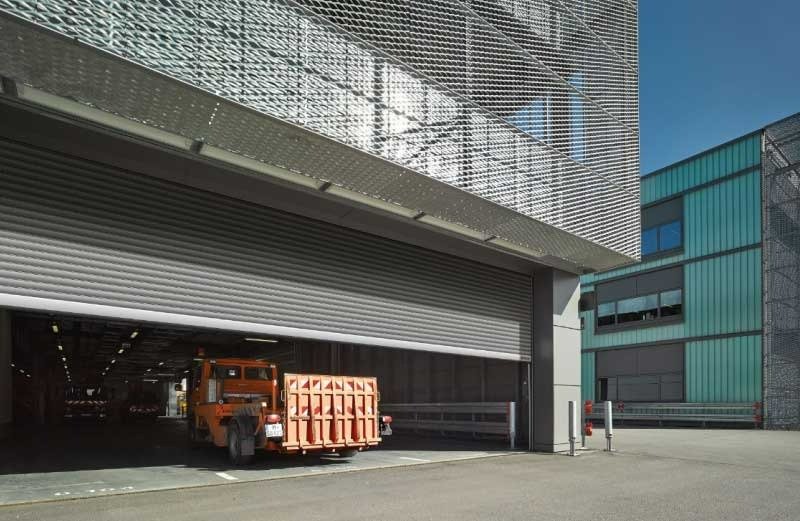 Rolling shutters are a low-cost means of securing an opening to reduce flames and smoke from spreading if a fire breaks out in your building. Also, it can use for industrial and commercial buildings where the risk and possibility of fire increase.
A rolling shutter is a worst-case scenario for warehouse and factory damage because they spread quickly and are extremely difficult to put out.
Advantages and purposes of Fire shutters:
A fire shutter is a rolling shutter system that divides a structure in the event of a fire, preventing the flames from spreading and giving people more time to escape.
Many fire shutters can provide up to 240 minutes of additional time, which can mean the difference between life and death. Also, Fire shutters are anywhere in any building.
Fire roll shutters are an excellent way to divide portions of a factory or warehouse so that only one part of the building affects if a machine or materials catch fire.
Also, Fire rolling shutters Allow emergency responders more time to respond before the building's condition deteriorates significantly. And it can Offer sound reduction and also can offer protection from radiation heat. Also, a rolling shutter system makes steel and insulated synthetic material. Rolling shutter Lessens damage to a building.
Benefits of fire Rolling Shutter:
Rolling shutter systems are fire-rated, allowing inhabitants to exit the building in the event of a fire safely.
Safety for employees and customers, Fire shutters operate by automatically detecting fire and smoke, closing to divide the building, and containing the spread of fumes and flames.
Privacy and Light Control. By installing fire rolling shutters. You can control the light inside your building, thereby increasing privacy at your convenience.
Aesthetics and Usage. Rolling shutter systems can also add to the aesthetic value of your buildings. They come in various colours and may be customized to fit any space flawlessly.
Temperature Management and Insulation: Exterior roller shutters also offer excellent protection and climate control, keeping your home cool in the summer and warm in the winter. Our custom-made products are intended to reduce heat and regulate airflow.
Reduce Energy: One of the main worries of property owners is reducing their energy bills, which appear to skyrocket when electricity is smart.  Installing our aluminum shutters can help you reduce your energy consumption by up to 60%.
Why are fire shutters important?
Fire shutters safeguard businesses by slowing the spread of flames and lowering the overall damage of a fire in the case of a fire.
They use compartmentalization to keep a fire in a single location for as long as possible. Also, fire shutters give Fire & Rescue teams the most time possible to have and put out the fire.
What Are the Differences Between Rolling Shutter system vs Fire Curtains?
Rolling shutter system covers single windows and doors in the event of a fire.  They prevent the flames from spreading to the building's exterior and surrounding structures.
Fire curtains. Roll Shutters These Are flame-retardant fabric curtains that can be used to control flame or smoke anyplace within. Also, a fire shutter is rigid and inflexible.
We also provide Rolling Shutters for:
Windows and Doors
Kiosks
Windows for serving
Porches with screens
Storage both inside and outside