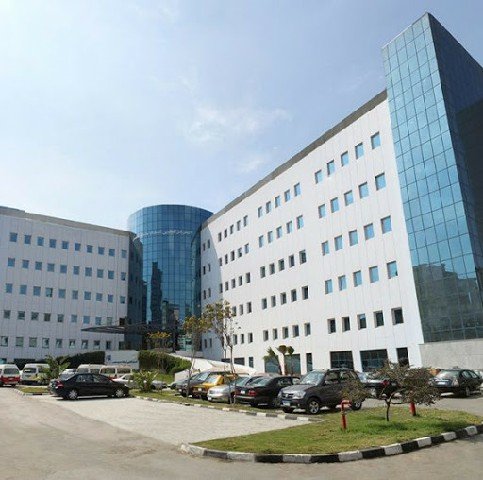 Wadi El Nile Hospital
Egybrit has successfully supplied and installed all the doors for one of the largest health care provider in the Middle East in corporation with Wadi El Nil Contracting & Real-estate Investments Co.
Wadi El Nile medical service is a shareholding company created in 2008. WNH operates annually about 800 kidneys transplantations, 178 liver transplantations and hundreds of endoscopic nephrectomy. Each Year more than 120,000 patients use WNH's comprehensive acute care and outpatient services. As part of their expansion project in Sawah Area, the hospital built 22 floors for serving the largest number of patients possible. The project cost is 30 million Egyptian pounds. Egybrit has proudly offered WNH 2300 wooden doors manufactured by our superior American Manufacturer Algoma including STC doors, lead line doors and fire and non-fire rated doors. The company has supplied the door accessories from the leading American company Hager. To us completing the project with Wadi El nile is a success story for working with a health care provider serving more than 400 thousand member all over Egypt. Egybrit was keen on offering the best solutions that serves the hospital's excellence and atmosphere. Together we aligned our goals in developing a healthy atmosphere for the hospitals patients through offering our finest, well-designed and superior doors made of the finest quality woods.