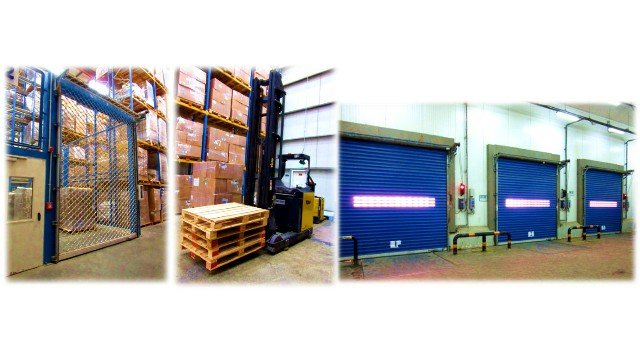 Nestle
With years of partnership and dedication we succeeded to  enrich our customers with high quality industrial doors and docking systems. Since Nestle is dedicated to present the highest quality products in FMCGS. Egybrit ensured  offering products that meet it's storage conditions. Egybrit offered nestle  sectional doors, rolling shutters, rolling shutters dekatherms and swing doors.
Designed for food industries, Egybrit  installed 5 sectional doors in order to fit with Nestle working environment. sectional doors open vertically and thus create more space in front of and behind the door. Series 50 sectional doors, are set apart by the program range, top door design and certified security made of steel, steel/aluminum combination.Our company installed 7 Fast acting doors( V50) high speed doors are used inside and outside. High speed doors optimize the flow of traffic, improve room conditions and save energy. With the ability to close your door rapidly, you can minimize the temperature fluctuations which inevitably result from having an open gap between one area and another – this is true whether you want to keep the area in question cold or warm.
Egybrit offered Nestle stand on pallet trucks– stand on pallets to ensure reliable and effortless operations for it's user.It's a low lift pallet truck with loading capacity up to 3000 kg.Pallet truck-MP 20 XV is an Ac drive motor with adjustable performance settings, on board charger options and regenerative brake.Our company offered Nestle reach trucks in-order to reach higher levels of racking systems.Reach trucks are extremely versatile and flexible trucks as they lift up 12,500 mm.