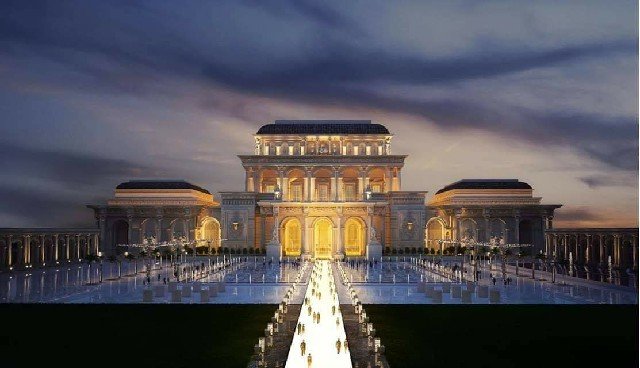 New Opera House, New Capital
Egyptian British Company Succeeded in offering technical solutions for New Opera Project that hasn't been applied in Egypt previously. One of the major obstacles was the massive noise generated by the huge chillers. There was a solution needed by the client and the consultant to close 7 door openings with dimensions, 4 meters width by 3.6 meters height, and the doors used must have a noise reduction with a rate of 49 dB.
Based on our experience to provide all doors solutions, we were trusted to find the most suitable door design to fulfill the size requirement as well as the noise reduction limit, accordingly, we succeeded to supply the required doors from a very specialized manufacturer Protec industries based in Netherlands covering all clients' needs to obtain a closure for those openings.
Not only finding the doors that covers those needs was a problem but also the installation of 7 doors weighing 1 ton for each door was not a picnic. Handled by our professional and trained installation team, we succeeded to install the doors in a very short time and were able to successfully coordinate the installation process in accordance with the site conditions.